LEGAL TRANSLATION OF DRIVING LICENCE
LEGAL TRANSLATION DUBAI IS KNOWN FOR BREAKING LANGUAGE BARRIERS, CONNECTING THE WORLD, IS BEST TRANSLATION COMPANY IN DUBAI
GETTING A DRIVING LICENSE IN DUBAI, UAE
"ASTS Legal Translation Dubai" is one of the most engaged legal translation company for the official translation of Driving License in Dubai and the whole of UAE. As you know, people of UAE are not only passionate and desirous to experience driving in UAE, but also it is a needful activity for the commuters, who use to go to their distant workplaces in their own vehicles.
Additionally, driving in UAE is an utmost necessity of everyone on day to day basis as well as for seasoned motorists eager to get back in the driving seat. It is helpful to go out with family and discover great places in Dubai and the whole of UAE. Driving is also a great tool to shop at your most favorite shopping malls around UAE.
There is good news for expatriates holding international license from various countries , who are exempted to take admission in driving institutes, get training and give exam, which takes weeks and months to get passed. Such international driving license holders can get their driving licenses transferred to UAE driving license after a simple eye test. 
WHAT YOU NEED TRANSLATION OF YOUR DRIVING LICENSE AND GET UAE DRIVING LICENSE?
Following is the list of the nationalities, who after getting UAE residence visa, can directly apply for their UAE license in RTA.
Regardless of where in the UAE you are applying for a license, there is a common set of documents you have to carry with yourself. Here they are, in no particular order:
– Your passport (original and photocopy).
– Copy of your residence permit.
– Original driving license.
– A no-objection certificate (NOC) from your sponsor.
– One passport size photo.
Additional documents if you are from a country that requires translations and consulate letters.
If you already have an international driving license, RTA Dubai has published a list of countries whose licenses only need to be transferred. If you hold a license from any of these countries, the process of obtaining a UAE driving license is much easier. Here are the countries: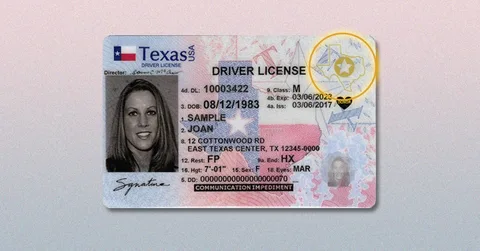 WHY CHOOSE ASTS LEGAL TRANSLATION FOR YOUR DRIVING LICENSE TRANSLATION?
ASTS Legal Translation is a seasoned translation company duly approved and accredited by the RTA and Abu Dhabi traffic authority issuing UAE driving license. Not only that, we are providing legal translation services of Driving License approved in Ras Al Khaimah, Fujairah, Ajman, Sharjah etc…
We are perhaps the top facilitators of sworn translation of Driving License from English to Arabic and Vice Versa and different other language pairs such as German, French, Italian, Spanish, Romanian, Bulgarian, Dutch etc…
RTA approved certified translation of Driving License:
ASTS Legal Translation is an RTA approved official translation agency in UAE. Our certified translation is valid for submission in RTA and other license issuing authority in UAE. If you are looking for a certified translation of Driving License, which guarantees to be accepted in the RTA, you can always rely on us.
Official translation of Driving License by ASTS Legal Translation is represented in our translation company letterhead, duly sealed and signed. ​​
We are a registered translation company in RTA and have facilitated legal translation of Driving License to more than 2000 international driving license holders.
We have also maintained positive track record of successful translation with history of 100% acceptance by RTA.
Top of all, we are a Ministry of Justice and RTA approved legal translation agency in Dubai and other traffic departments of UAE. Therefore, we assure you 100% competency of our translation for RTA which is carefully translated by our professional respective linguistic who know how to deal with the accuracy when it comes to produce translation of Driving License.
12 YEARS OF EXPERIENCE IN LEGAL TRANSLATION
For all your language translation needs to trust our expertise at Legal Translation Dubai . As a certified translation agency we specialize in providing accurate and reliable services for Legal Translation and Normal Translation. Our team of experienced translators is dedicated to delivering precise translations for legal documents, contracts, and agreements. With a focus on quality we make sure that every translation should obey the industry standards. Contact us for Certified Translation Services that cross language barriers effectively and making communication seamless across different departments. Choose Legal Translation Dubai  for excellence in Legal, Normal, and Certified Translation services.