LEGAL TRANSLATION OF MARRIAGE CERTIFICATE
LEGAL TRANSLATION DUBAI IS KNOWN FOR BREAKING LANGUAGE BARRIERS, CONNECTING THE WORLD, IS BEST TRANSLATION COMPANY IN DUBAI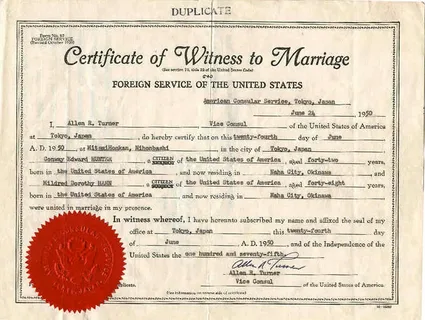 LEGAL TRANSLATION FOR MARRIAGE CERTIFICATES FROM ENGLISH TO ARABIC
– If you are an expatriate and you are relocating to UAE
As you know, UAE is home to over 200 nationalities, making it one of the world's largest community of immigrants; and a highest percentage of residents are expatriate families. One of the most important steps in relocation of your family in UAE is to get their visas issued under your sponsorship.
Why Marriage Certificate in your spouse visa process in UAE: 
Talking about applying your spouse visa, you are obligated to provide relevant paperwork that are required for your spouse visa process; and your Marriage Certificate is on top of all; which will finally help to get your spouse visa issued under your sponsorship.
Legal translation of Marriage License before applying your spouse visa:
Once your Marriage Certificate is attested by the aforementioned authorities, it will have to be legally translated into Arabic from an accredited legal translation company in Dubai, which is duly approved by the Department of Naturalization and Residency in Dubai, Abu Dhabi and other Emirate of UAE.
Reason you need legal translation of your marriage certificate in Arabic 
Legal Translation of Marriage License is one of the compulsory steps in your spouse visa process. There are numerous countries in the world, which issue the marriage certificates to the spouse in their national or provincial languages. For example, the spouse whose marriage was held and registered in Germany happen to receive their Marriage Contract issued in German language; Since the official language of the UAE is Arabic, therefore, GDRFA visa issuing authority cannot recognize German language of your Marriage Certificate unless it gets duly attested and translated from German to Arabic language by a German sworn translation agency in UAE.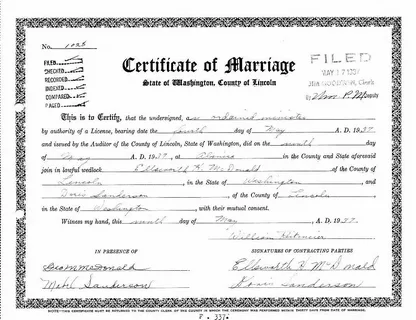 Why choose ASTS Legal Translation for the translation of your Marriage Certificate?
Legal Translation in Dubai has proven abilities to cater the accredited official translation of the Marriage Contract from any language to Arabic. We boast an ambitious team of highly-qualified and authenticated translators with strong command in official translation of Marriage Certificate. It is worth-mentioning that the translation of marriage certificates cannot be performed by every professional translator; as it contains specific terms and phrases in the official statement of the marriage contract, and only the translator with background of marital laws and years of practical experience in translating the Marriage Contracts from different countries can have dominating comprehension and would be able to produce the same meaning in the target language within the same context.
In addition, we have gained a widespread recognition and protocol with regards to the legal translation of the marriage certificate provided by a most trusted legal translation company in UAE like us; which is because of our certification and accreditation by the Ministry of Justice and the immigration authorities in the UAE.
How to get legal translation of your Marriage Certificate done?
It is quite easy and simple to get the legalized translation of your marriage certificate in Dubai. In order to serve the concerned purpose, you will need to visit one of our physical locations along with your original Marriage Certificate, and show it up to our attending translation coordinator; whose responsibility is to do verification on the originality of the marriage certificate, observe the required attestations , executed by the UAE Embassy from the issuing country, and Ministry of Foreign Affairs in UAE. The frontline-coordinator will evaluate the cost and timeline before proceeding with sworn translation of your marriage certificate.
We also understand that your time is priceless. Therefore, instead, you consume your time in driving all way to our office, you can also scan and send your marriage certificate by emailing scanned copy of your marriage certificate with good enough readability so as to abstain from un-translating any part therein, and attestation part of the marriage certificate should also be scanned and sent over to us. If you don't have the scanner; you can also take a very clear photograph of all sides of the certificate and send it across to us electronically via email or share by What'sapp.
Need for translation of Marriage License from Arabic to English:
Translation of Marriage Contract from Arabic to English is as essential as that of English to Arabic. Aforementioned, we came to know a lot about the importance of translation from English to Arabic in UAE; but nowhere did we mention the equal importance of translation of the marriage license from Arabic to English in Dubai and other parts of the United Arab Emirates.This is because Arabic to English translation of Marriage Contract in UAE is required for varieties of diplomatic and bureaucratic purposes. We would like to share some examples with you; which can help you to know where the translation of marriage certificate from Arabic to English could be asked or required.
Translation of Marriage Certificate for foreign immigration purposes:
UAE is not only considered a place of your permanent settlement and better career in UAE, but also opens your door to the whole world, creating great level opportunities, comparing to their own homeland where the immigration to the desired countries could be a nail-biting process. We see a lot of success stories of the expatriate community in UAE; how have they processed their immigration applications from within UAE, and accordingly received their permanent and tourist visas applications approved.
Therefore, if you have intended to relocate to any foreign country with your spouse; you will need to complete your documents required to be submitted to the immigration authority of the respective country. One of the most important documents in your spouse visa applications is your Marriage Contract.
There are 100's of countries in the world,issuing the marriage certificates in the languages other than English, or as per their national language such as German, French, Italian, Spanish, Persian, Turkish, Russian, Chinese etc…, and there are 100's of countries,issuing the Marriage Certificate in English being its national language. Therefore, If your Marriage License is issued in the language other than English, and language of the country of your immigration is English; you will have to get your Marriage Contract to be officially translated into English so that the reviewing or evaluation authority at the Visa Issuing Department of the respective country could be able to read and know the details of the spouse, and issue visa to the spouse after needful evaluation of other supporting documents submitted for such purposes.
However, should your Marriage Certificate is already issued in English and the language of acceptance of the visa issuing authority is also English;you need not to get any official translation at all and can directly submit your Marriage Certificate along with other supporting documents.
Translation of Marriage Certificate from Arabic-English to other languages:
"Legal Translation in Dubai"is not only specialized to provide the sworn translation of Marriage Certificates from Arabic to English but also from Arabic and English to any other language of the world. It is worth-mentioning that language of your country of immigration is not to be considered Arabic or English, just because these are two widely spoken languages in the world, but there are other languages as well; which contribute to be the world's most spoken languages as well. For example, if your country of immigration is France and the language spoken in France is obviously "French", and on the other side, the language of your marriage certificate is Arabic;In this case, your marriage certificate should necessarily be translated from Arabic to French, and "Legal Translation in Dubai" will help to get your marriage certificate official translation from Arabic to French. Similarly, if your Marriage License is in English, we will help you to get it officially translated from English to French.
Likewise, if it is in any language other than English, we can provide the accredited legal translation of Marriage Certificate in English which will serve your purpose perfectly and seamlessly.
How does the translation of Marriage Certificate look like?
We provide translation of your Marriage Certificate in the official letterhead of our translation company and attach copy of the original Marriage Certificate with the printed version of the translation. After having the source and target copies duly annexed, it is authenticated with an official seal and signature of the company on all the physical copies.
Why choose ASTS Legal Translation for certified translation of Marriage Contract?
We have various valid reasons to be chosen for the translation of your marriage certificate, and would like to highlight few of them here under so that you could avoid knee-jerk decisions by choosing a regrettable legal translation company in Dubai, UAE.
Why are we known to translate Marriage Certificate, because we:
translated more than 50,000 Marriage Certificates of more than 100+ countries
provided accredited official translation of Marriage Licenses in more than 200+ language pairs.
provide accredited translation services of Marriage Contract; which can be attested by the Ministry of Justice and Ministry of Foreign Affairs in Dubai or other Emirates.
provide legalized Marriage Certificate.
do thorough proofreading and quality-checking.
do formatting of the final translated file exactly according to the original template of the Marriage Certificate.
provide guaranteed translation of Marriage Contract, applicable at respective authority in order to finally serve your purpose.
provide Accredited Translation of Marriage Certificate for GDRFA "General Directorate of Residence and Foreigners Affairs"
provide Legal translation of Marriage Contract approved by the Ministry of Justice.
can translate from English to Arabic and any other language, as well as Arabic to English and any other language.

Are approved legal translation company

in more than 100 embassies, local and international state institutions.
provide

legalized translation of Marriage Certificate

to get your UAE visa processed and approved.
12 YEARS OF EXPERIENCE IN LEGAL TRANSLATION
For all your language translation needs to trust our expertise at Legal Translation Dubai . As a certified translation agency we specialize in providing accurate and reliable services for Legal Translation and Normal Translation. Our team of experienced translators is dedicated to delivering precise translations for legal documents, contracts, and agreements. With a focus on quality we make sure that every translation should obey the industry standards. Contact us for Certified Translation Services that cross language barriers effectively and making communication seamless across different departments. Choose Legal Translation Dubai  for excellence in Legal, Normal, and Certified Translation services.